The Armory is a feature which allows players to purchase the classes with in-game Cash or Kreds for use at anytime.
Prior to Update 14, the Armory sold three weapons for each of the first four classes (as shown below), but purchasable weapons have since been discontinued, and replaced with all of the current classes. Each can be bought for 10,000 Cash or 70 Kreds, to use the class regardless of the current rotation. Armory info of every class can be found on the classes' pages on the wiki. (There are often promotions to purchase classes at a discounted Kred rate.)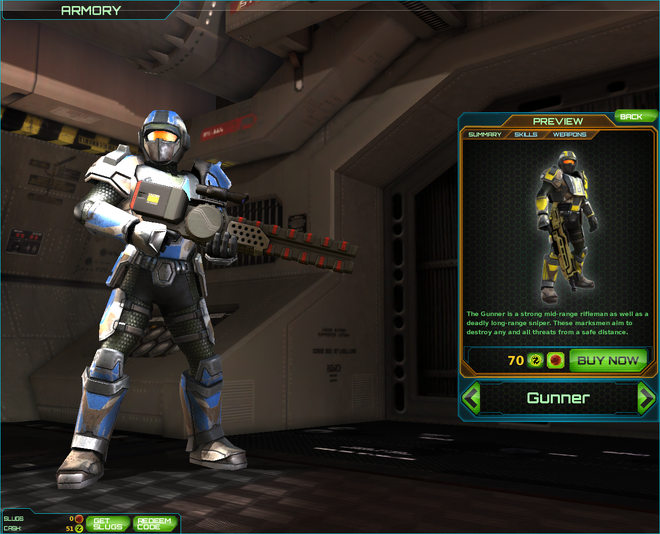 Ad blocker interference detected!
Wikia is a free-to-use site that makes money from advertising. We have a modified experience for viewers using ad blockers

Wikia is not accessible if you've made further modifications. Remove the custom ad blocker rule(s) and the page will load as expected.